Anthropology
Diversity, Equity, and Inclusion
Dartmouth Anthropology Statement on Diversity, Equity, and Inclusion
DiversityGraphic.jpg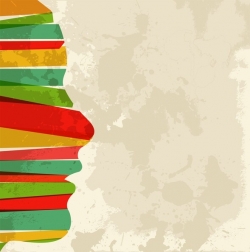 As a discipline, anthropology aims to reveal human diversity across space and time. We in the Department of Anthropology at Dartmouth work to create inclusive learning environments to teach about and support that diversity in the context of ongoing inequality based on race, ethnicity, gender, sexuality, religion, nationality, ability, and age. Moreover, we work to redress histories of exclusion in our disciplines and institutions by actively promoting a climate and culture of equity and inclusion that is reflected in our hiring practices, mentoring programs, teaching philosophies, and approaches to knowledge and research.
The Department of Anthropology supports the statements on race and racism endorsed by the Association of Black Anthropologists, the American Anthropological Association, the American Association of Physical Anthropologists, and the Society for American Archaeologists.
Specifically, as anthropologists, we recognize that race is a social construction that nevertheless impacts individual lived experiences and opportunities. We acknowledge the specific role of racism in shaping the social, economic, educational, and health inequities among socially defined racial groups in the present and the past. We believe that anthropological research has a vital role in addressing the origins and impacts of racism, and this role is highlighted in many of our courses and scholarship. We also acknowledge the discipline's complicated relationship with systems of racism, colonialism, and white supremacy. American anthropology both emerged in response to racist political agendas in the United States, while simultaneously benefiting from these same systems of privilege and exclusion. These benefits include the acquisition of Indigenous lands for our institutions, such as the unceded Abenaki land where Dartmouth College is located. In response, we commit to adopting anti-racist and decolonial practices in our teaching and our research to create inclusive environments for our students and the communities with whom we collaborate.