Seminars/Colloquia
Our colloquia are sponsored by the Robert A. 1925 and Catherine L. McKennan Fund in Anthropology.
Extraordinary Peace
Thomas Gregor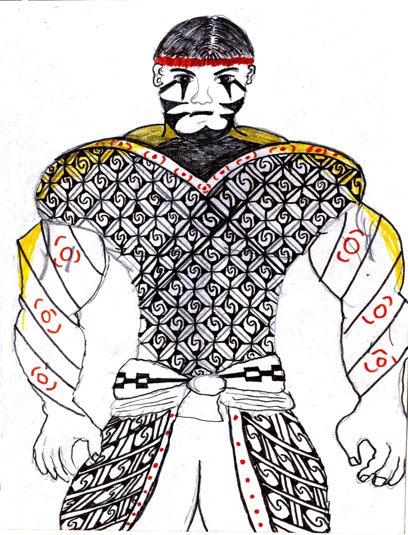 Professor Emeritus, Department of Anthropology
Vanderbilt University
September 16 – 3:30p – Silsby 113
In the heart of Brazil along the Upper Xingu River 19 indigenous ethnic communities live at peace, even though separated by different languages and dialects.  In the midst of war-like cultures in Amazonia and elsewhere, what has sustained this exceptional peace?  This presentation, the culmination of field research among the Mehinaku and other Xingu peoples, presents a solution which leads to broad questions about the human condition, our own experience with aggression and the possibilities of peace.
Captive Bodies, Kingly Splendor: Warfare and Social Identity in Ancient Maya Art
Caitlin Earley
Asst. Professor, Department of Art History
University of Nevada, Reno
November 4, 2016 – 3:30p – Silsby 113
By the Late Classic (c. 600-900) period in the western Maya lowlands, warfare was a part of daily life. Dynastic polities in this region maintained centuries-long enmities, recording their feats on carved stone monuments and painted ceramic vessels. Scholars have traditionally used the imagery and writing on these objects to glean information about political history and the practice of Maya warfare—but they also provide a window into the meaning of warfare, and in particular, the power of the human captive. In this study, I suggest that warfare imagery was a key driver of elite social identity in the Classic Maya world. Considering images of the disempowered as well as the powerful, I examine how depictions of captives created an elite discourse of war that stressed the role of elites as potential captives, the restoration of world order, and the significance of the human body.
Defying Verticality: Acrobatic Games and Ritual Entertainment in Mesoamerica
Gerardo Gutierrez
Assoc. Professor, Department of Anthropology
University of Colorado Boulder
October 14, 2016 – 3:30p – Silsby 312
Iconographic representations in ceramics, epigraphy, painted codices, and ethnohistorical sources suggest that Mesoamerican acrobacy and games were performed not as mere entertainment, but as "ritual merriment." By this I mean that game, joy, and laughter were driving forces in the creation of the universe and rested at the core of Mesoamerican religious beliefs and practices. In their multifaceted nature, the creator gods were jokers and tricksters, hence the universe is merely the crystallization of divine, loud, chaotic laughing. Within the known iconographic corpus of Mesoamerica there are at least 20 representations of human figures assuming challenging contortionist positions. Similarly, there are abundant references to equilibrists, funambulists, and jugglers, providing opportunities to explore the context, practice, and meaning of acrobatics in the pre-Columbian period.
Conservation after Conflict in Swat, Pakistan: An Italy‑Pakistan Model for Collaborative Archaeology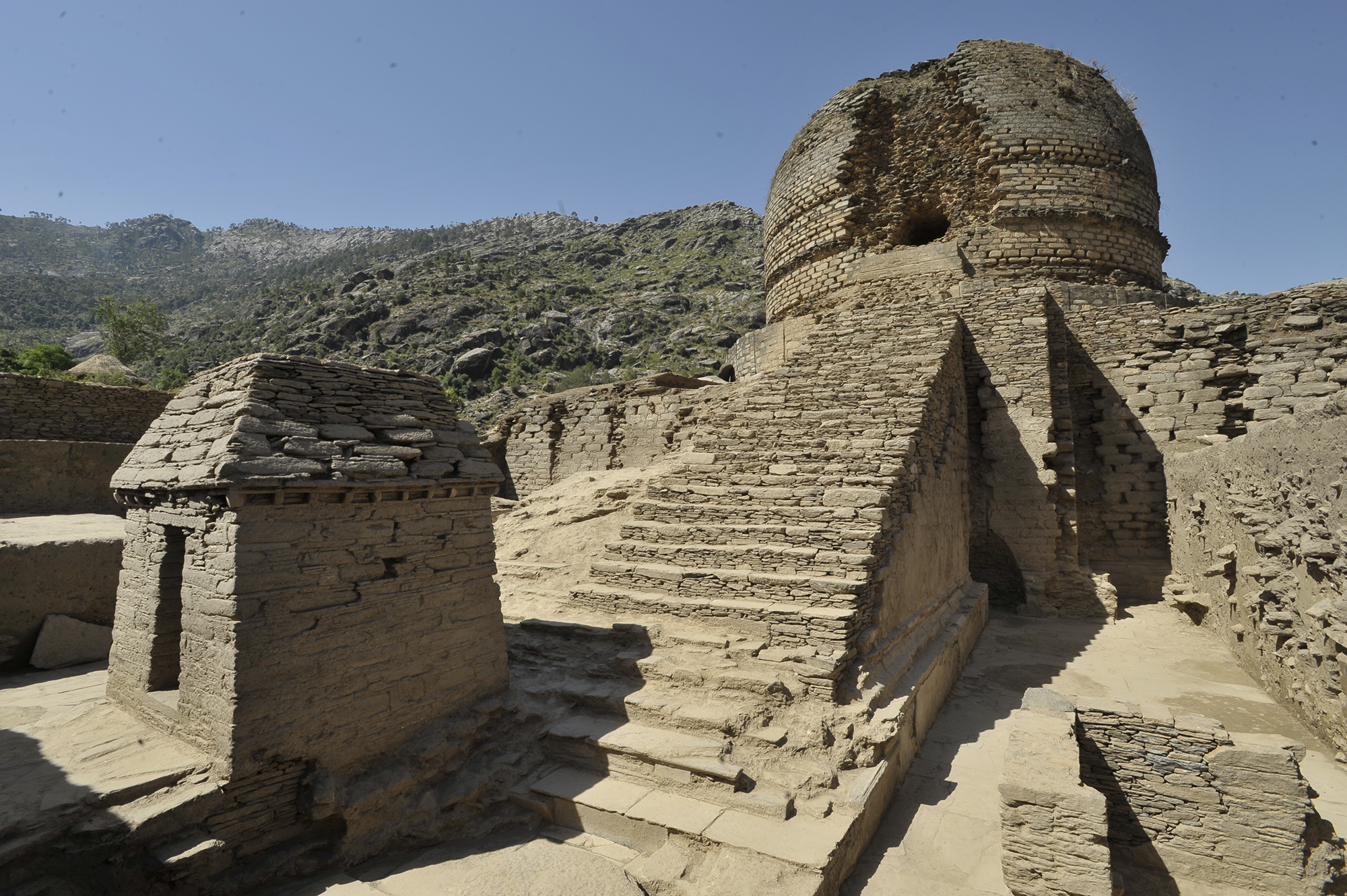 Luca Olivieri
Feb 3, 2016
Dr. Luca M. Olivieri is the current Director of the Italian Archaeological Mission in Pakistan. Since 2011 he has also served as the Director of the ACT-Field School project in Swat (Pakistan) co-implemented by the Mission and the Pakistani archaeological authorities. During his 28 years of field research in Swat he has conducted 23 excavation campaign in seven sites (17 campaigns in the historic settlement of Barikot) and 15 survey campaigns. The results of his field activity have been published in dozens of research papers as well as in several books and reports. His main fields of interest are urban settlements, landscape archaeology, and rock-art.
Modern archaeological activities began in Swat in 1955 when Giuseppe Tucci established the Italian Archaeological Mission, marking the beginning of an activity that remained uninterrupted for 60 years. After a halt due to force majeure – between 2007 and 2010, all the archaeological activities were suspended because fundamentalist insurgency groups took over and occupied the valley – work resumed in 2010. Immediately after the conclusion of the military operations that cleared the area, thanks to funding from the Italy-Pakistan Debt Swap Program (PIDSA), a joint Italy-Pakistan project "Archaeology, Community, Tourism-Field School" (ACT-Field School) was launched. The Project (which is still going on in 2016) is aimed at contributing to the development and promotion of the archaeological heritage of the Swat valley through the mobilization of the concerned communities: "Archaeology from below".
The constant presence of the Mission and of its Pakistani counterparts, its responsibility for entire archaeological areas on behalf of the government of Pakistan, and the continuity among the skilled workers from one generation to the next resulted in a working experience that is unique in this field. This cooperative experience was transformed into a model of intervention that represents the conceptual backbone of the ACT project. 
The public lecture will report on the different scientific themes and fieldwork issues touched by the ACT project: from conservation at Jahanabad, the colossal rock-cut Buddha mined by the Taliban, to the excavation at two major protohistoric graveyards, the excavations and conservations at three major Buddhist sacred areas, and finally the large-scale excavation project at the historic settlement site of Bazira/Vajiristhana (Barikot).
Almost Human - The Discovery of Homo naledi
Prof. Lee R. Berger, University of the Witwatersrand, will present his team's startling discovery in the Cradle of Humankind.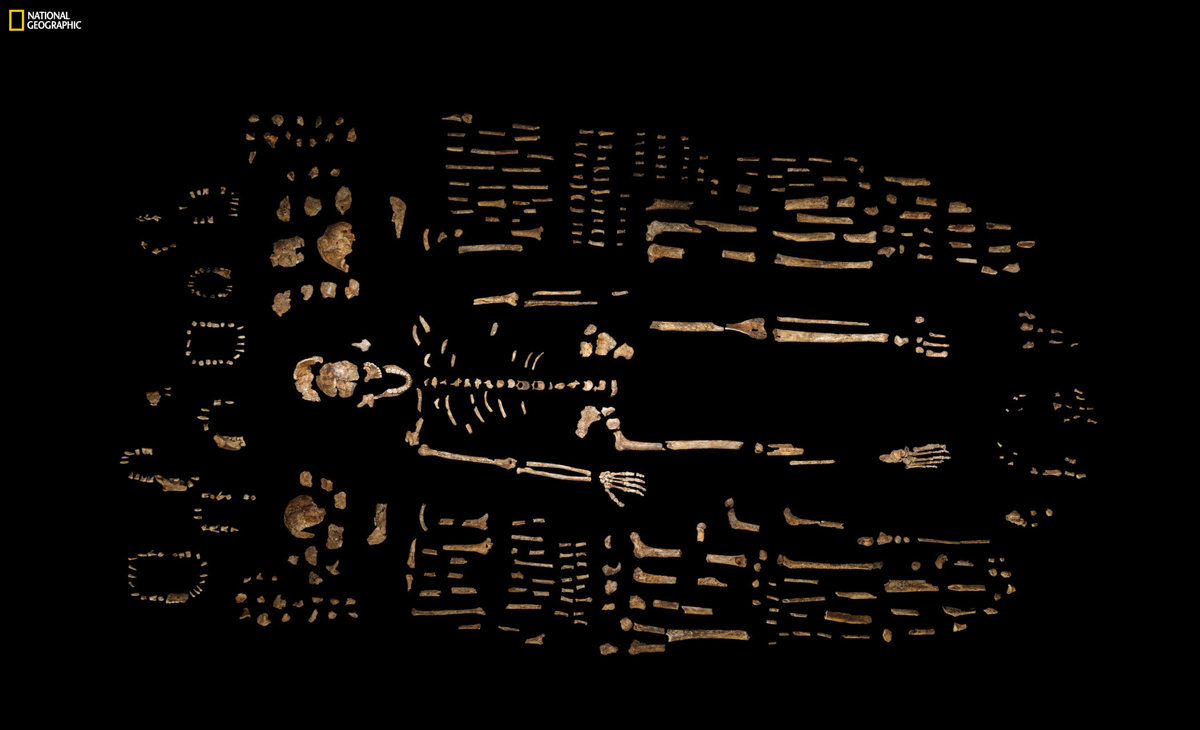 Monday, November 16, 2015
4:30pm-5:30pm
Filene Auditorium, Moore Building
Prof. Lee R. Berger Ph.D. D.Sc. FRSSAf ASSAf is an award-winning researcher, explorer, author and speaker. He is the recipient of the National Geographic Society's first Prize for Research and Exploration and the Academy of Achievement's Golden Plate Award. His work has brought him recognition as a Fellow of the Royal Society of South Africa and the South African Academy of Sciences and prominent advisory positions including the Chairmanship of the Fulbright Commission of South Africa, the Senior Advisory Board of the Global Young Academy and the Centre of Excellence in PalaeoSciences of South Africa among many others. He is a South African Ambassador for Tourism, Conventions and Business Events. He has been awarded several humanitarian awards including the Boy Scout Medal of Honor for saving a life and the Red Cross Certificate of Merit. In addition his efforts in conservation have been recognized by the William T. Hornaday Award and Georgia's Youth Conservationist of the Year.
His explorations into human origins on the African continent, Asia and Micronesia for the past two and a half decades have resulted in many new discoveries, including the discovery of two new species of early human relatives – Australopithecus sediba and Homo naledi. His contributions to exploration sciences have also resulted in advances in the field of applied exploration methods and the application of technology to exploration, excavation and discovery.
Berger is presently the Research Professor in Human Evolution and the Public Understanding of Science at the University of the Witwatersrand, Johannesburg, South Africa and an Explorer in Residence at the National Geographic Society. He is also the Division Director of Palaeoanthropology in the Evolutionary Studies Institute at the University of the Witwatersrand. He holds a Ph.D. in palaeoanthropology and a Doctor of Science in the same field.
What weaponized Sharks Teeth can Tell Us about Coral Reefs in Pre-Colonial Kiribati
Joshua Drew
Lecturer and M.A. Program Advisor
Columbia University
May 21, 2016 - 4:00p – Rockefeller 003
The Department of Anthropology and Hood Museum of Art are pleased to co-host a talk by Professor Josh Drew of Columbia University. His research is unusually integrative, crossing the disciplines of anthropology, historical ecology, fisheries biology, and conservation biology. In 2013, he published a study based on 19th Century shark-tooth weapons accessioned in natural history museums (link to paper). This analysis revealed species composition shifts in predator assemblages around the Gilbert Islands, Kiribati and received widespread media attention.
Tacking and Tangling: Cosmologies of Mobility in the Haitian Caribbean
Jeff Kahn
May 8, 2015
Canny smugglers, daring migrants, and entrepreneurial spirits all combine to populate the mystically infused land- and seascapes of the Haitian imagination. This talk will examine Haitian cosmologies of mobility and wealth in the wider Caribbean and the alternative visions of circulating value they conjure in the face of external efforts to police and contain the perceived threat of Haitian biological and social disorder.
Currently a Weatherhead Fellow at Harvard University and Assistant Professor of Anthropology at the University of California Davis, Professor Kahn has had a longstanding interest in Haiti, going back to his Dartmouth honors thesis in 2001 on Haitian religious pilgrimage and vodou.  He subsequently earned his Ph.D. in Anthropology at the University of Chicago and his JD from Yale Law School.  His research centers on the anthropology of law and the state, sovereignty, migration, border policing.
The Evolution of Human Behavior: Recent Perspectives from the Middle Pleistocene at Olorgesailie, Kenya
Alison Brooks and John Yellen
May 1, 2015
Alison S. Brooks (George Washington University) and John E Yellen (National Science Foundation) are members of the Smithsonian's Human Origins Program and its Olorgesailie Research Project, both led by Rick Potts. 
What constitutes the essential behavior of our species?  When, where and under what conditions did we develop complex technologies, symbolic communication and the ethnic and social divisions and interactions that characterize modern human societies and nations?  Recent discoveries in southern and northern Africa suggest that these behaviors were widespread on that continent by sometime after 100,000 years ago, just prior to the spread of our ancestors from Africa to the rest of the old world.  The longest, relatively continuous records of human behavioral development, however, are found in eastern Africa, which has also yielded the earliest fossil remains attributed to Homo sapiens.  Archaeological sites in the Olorgesailie basin in the southern Kenya Rift Valley, span about 1.2 million years and provide a direct record of changing behavior over time.  While Olorgesailie is famous for concentrations of hand axes and other Early Stone Age archaeological materials dating to >500,000 years ago, the recently-discovered sequence of younger deposits yielding "Middle Stone Age" materials speaks directly to the question of modern human behavioral origins during the later Middle Pleistocene: 400-200,000 years ago. In this presentation we set the "modern behavior question" in a broader theoretical and geographic context, provide an overview and relevant data from the Olorgesailie project and suggest underlying processes with explanatory potential.
Are Warfare and Homicide Responsible for Low Population Growth Rates if Prehistoric Hunter-Gatherers?
Robert Kelly
University of Wyoming
April 23, 2015
Recalculating Wall Street Rationalities: A Rethinking of Financial Risk and 'Risk Culture'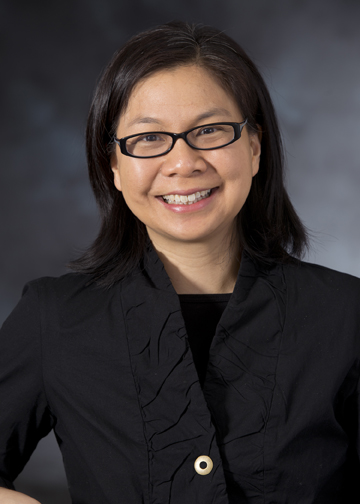 Karen Ho
Associate Professor of Anthropology
University of Minnesota
April 13th, 2015
Rockefeller Center, 002
3:30 - 5:00 p.m.
Karen Ho is a cultural anthropologist specializing in the anthropology of finance, globalization, and capitalism. She received her BA and MA from Stanford University and her Ph.D. in anthropology from Princeton University. She is author of Liquidated: An Ethnography of Wall Street (Duke, 2009) based on work as both investment banker and researcher. Her talk will extend her work on the organizational culture of risk on Wall Street that stresses enhancing shareholder value but also generates corporate instabilities magnified by market dynamics and rhythms.
Fresh Fruit, Broken Bodies: The Hiddenness of Migrant Farmworkers and Global Inequities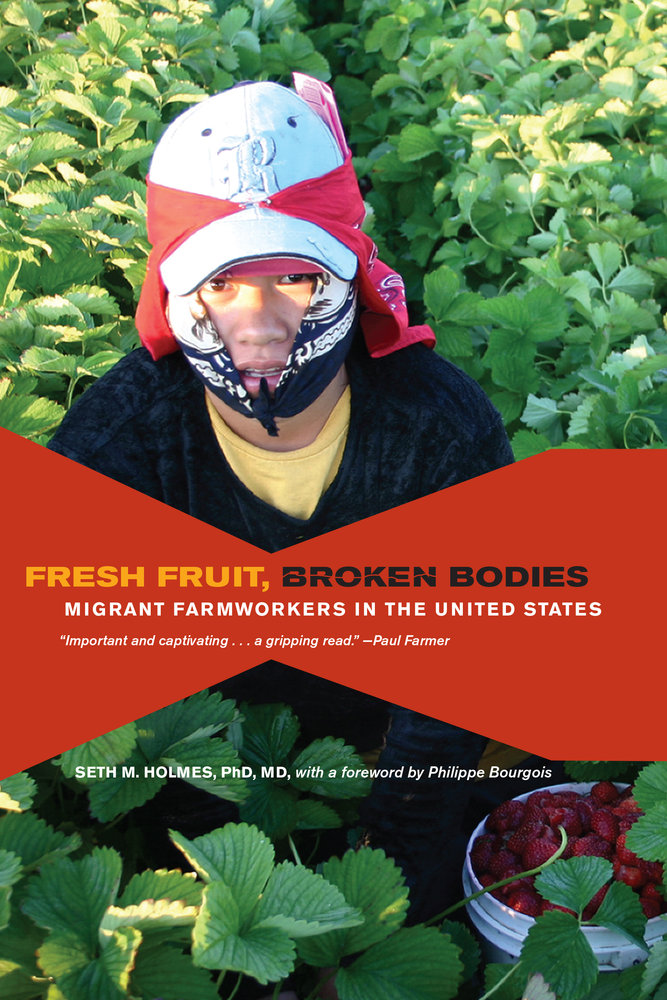 Seth Holmes, MD
Assistant Professor, Public Health and Medical Anthropology
University of California, Berkley
April 6th, 2015
Rockefeller Center 003
4:30 - 6:00 p.m.
Dr. Seth M. Holmes is a cultural anthropologist and physician whose work focuses broadly on social hierarchies, health inequalities, and the ways in which such inequalities are naturalized and normalized in society and in health care. He is Co-Director of the MD/PhD Track in Medical Anthropology coordinated between UCSF and UC Berkley and Director of the Berkley Center for Social Medicine.
Based on five years of research in the field (including berry-picking and traveling with migrants back and forth from Oaxaca up the West Coast), this talk (and new book by the same name) explores how market forces, anti-immigrant sentiment, and racism undermine health and health care. My research examines structural and symbolic violence, medicalization, and the clinical gaze as they affect the experiences and perceptions of a vertical slice of indigenous Mexican migrant farmworkers, farm owners, doctors, and nurses. This work analyzes the ways in which socially structured suffering comes to be perceived as normal and natural in society and in health care, especially through imputations of ethnic body difference.
Queens of the West: Classic Maya History and Archaeology from El Peru-Waka', northwest Peten, Guatemala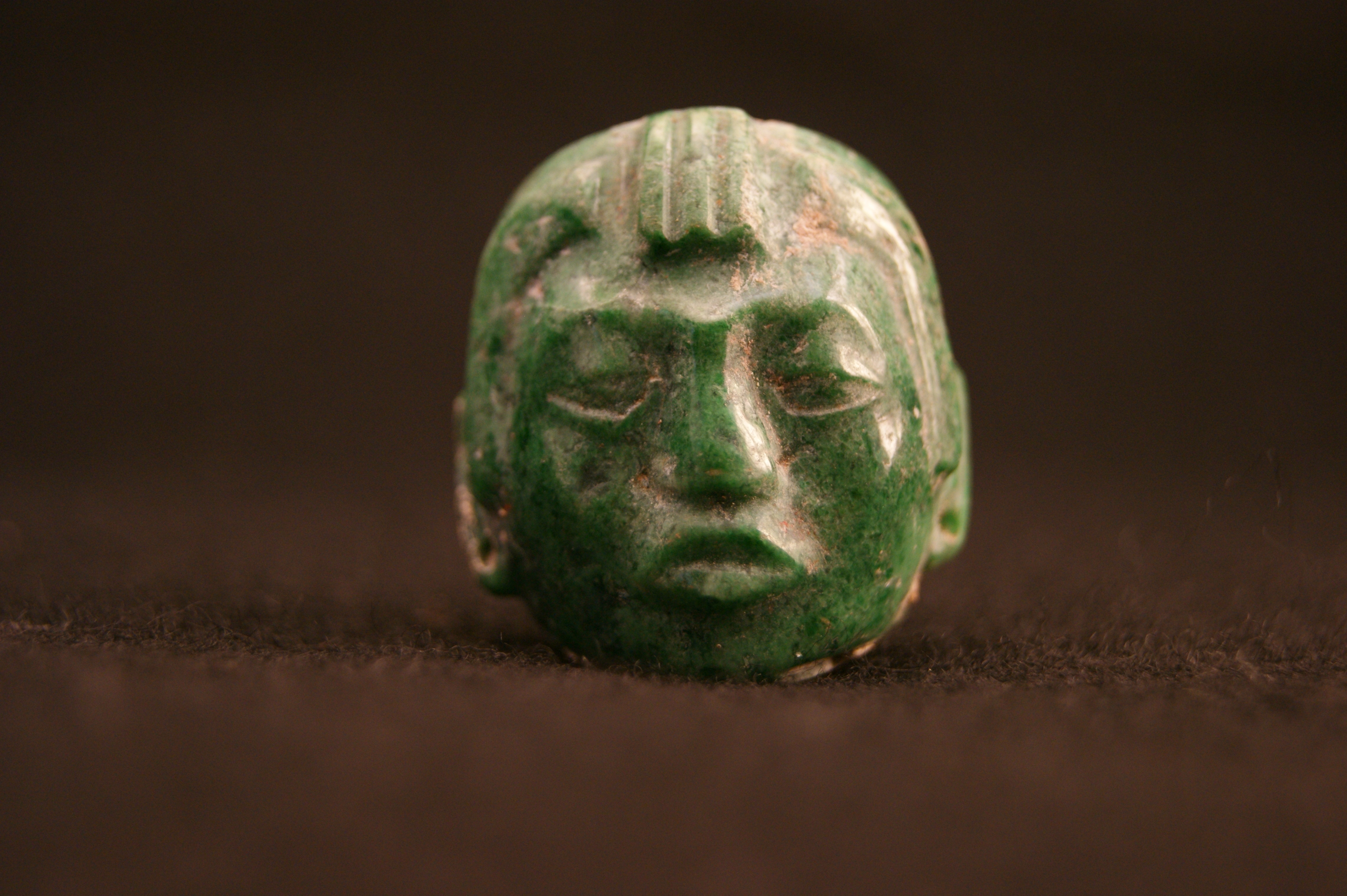 David Freidel
Professor of Archaeology
Washington University, St. Louis
May 9, 2014
4:00-5:30 PM
317 Silsby Hall
Classic Maya archeology in the southern Maya lowlands is converging with an increasingly rich coeval textual record to reveal details of the regional dynamics that engaged the major kingdoms of that world. The saga of the Kaan kings and queens is the focus of presentation. Kaan King Yuhknoom Ch'een the Great (r. 636-686) forged a hegemonic empire in Peten aided by his daughter and military governor in the northwest, Supreme Warrior K'abel, Queen of Waka, and her husband Wak King K'inich Bahlam II
Debating Darfur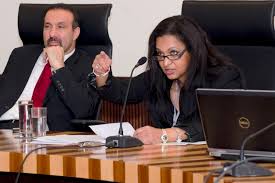 Professor Rogaia Abusharaf
Associate Professor of Anthropology
School of Foreign Service, Qatar
Georgetown University
May 2, 2014
4:00-5:30 PM
317 Silsby Hall
All eyes are  on the Sudan following the arrest warrant for Sudanese president Omar al-Bashir in accordance with United Nations Security Council Resolution 1593, concerning genocide and war crimes in Darfur. The UN Security Council referred the case to the former Luis Moreno-Ocampo, prosecutor of the International Criminal Court, after the investigation of Sudan's own special prosecutor had not led to war prosecutions, suggesting the failure of institutions of justice within the country.  Events of this magnitude are to be expected given the pervasive political violence that engulfed the country following its independence from British rule in January 1956.  Ever since, the Sudan was converted into a theater of atrocity that shattered lives and rendered ordinary citizens perpetual refugees and internally displaced people in a vast territory, that once was the largest in the African continent.  Within this context, this lecture will examine multiple topics pertaining to culture, society and politics.  It will probe in depth local, national, international, and transnational responses to the devastation of  Darfur.  This lecture will address wide-ranging  forces pertaining to ethnicity, militarization, banditry, border politics, diasporic activism, and marginality.  Explication of these forces is essential for overcoming the rampant oversimplification of the conflict among peoples with long histories of intermixing and reciprocity  in a complex geography.
The Fate of Fictive Kinship and the Fiction of Culture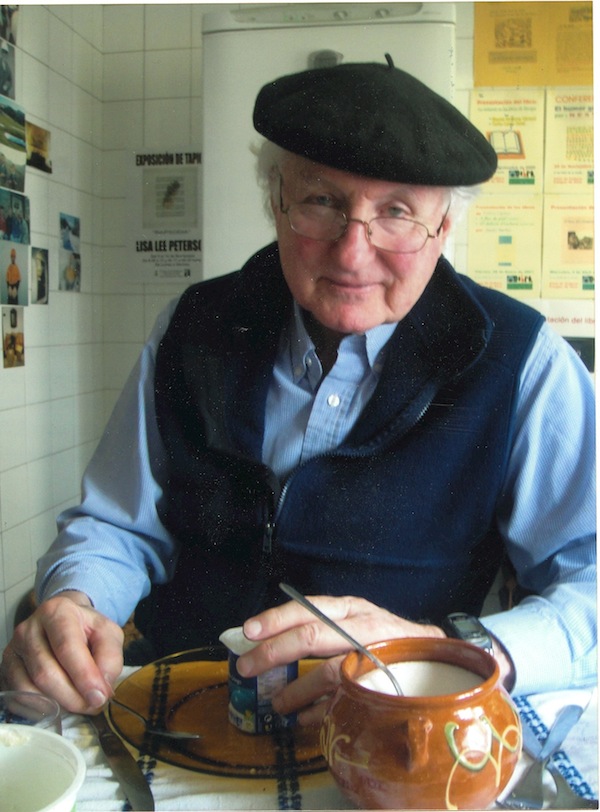 James W. Fernandez
Department of Anthropology
University of Chicago
April 24, 2014
317 Silsby Hall
4:00 - 5:30 PM
James W. Fernandez (PhD, Northwestern 1962), a prominent American anthropologist, is a Professor Emeritus of Anthropology and of Social Sciences in the College at the University of Chicago.  Prior to his tenure at the University of Chicago, he had been a Professor of Anthropology at Princeton University, and from 1965 to 1972 had taught anthropology at Dartmouth.
He has done ethnographic research in Africa and is presently working in northern Spain and Atlantic Fringe Europe on regionalism, on shifting lifeways (from agro-pastoralism to mining to reindustrialization) and on revitalization processes. He is interested in short-range, over the last several hundred years, social and cultural evolution and how, by various imaginative devices, local communities narrate their past, understand their present circumstances, and seek to foretell their future. A semantic theory of tropes has been central to the analysis of this "time-binding" of past, present and future.   He is the author of numerous groundbreaking books, edited volumes and articles, including Bwiti: an Ethnography of the Religious Imagination in Africa (1982); Persuasions and Performances: the Play of Tropes in Culture (1986); Beyond Metaphor: the Theory of Tropes in Anthropology (1991); Irony in Action: Anthropology, Practice and the Moral Imagination (2001); En el Dominio del Tropo: Imaginacion Figurativa y Vida Social en España (2006).
This talk bears on the old and widespread notion in anthropology of Fictive Kinship… a notion, since it implies as its counterpart the notion of natural or biological or "real" kinship has been subjected to significant critique in the last several decades by Sahlins, Schneider, Strathern, and others. In an interesting and perhaps contrary way, however, this critique opens us up to the idea that culture, if not natural, is a good deal more fictive than commonly understood. The author here considers the viability of a "fictionalist" perspective on that issue and further brings the even more basic kinship notion of genealogy under critical inspection. This "time binding" notion of genealogical continuity has long been an important organizer of social life in most cultures, inevitably with moral resonance.  That is to say it has the power to point up who and what is to be valued  in our "communicative interaction" in the "moral order". Genealogies are often so organized so as to bring moral obligation, often hegemonic, to bear upon the present generation. Various well known "moral genealogies"" are examined and the paper ends by suggesting where and in what sort of genealogies we might best , contemporaneously, be investing our intellectual, investigative and moral efforts.
Climate Change, Food Production, and Societal Collapse: Considering Sustainability within Ancient Mesopotamia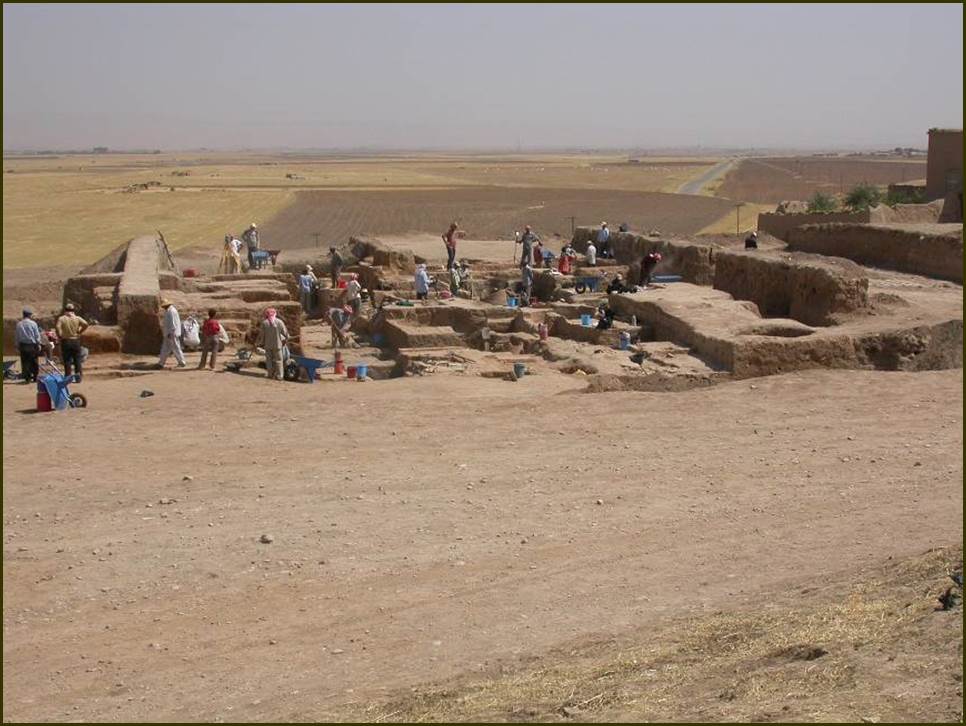 Alexia Smith
Assistant Professor, Department of Anthropology
University of Connecticut
April 16, 2014
317 Silsby Hall
3:00 - 4:30 PM
Archaeology provides an ideal tool for examining the long-term dynamic relationship between people and their environment. This talk presents how archaeologists reconstruct ancient methods of food production and climate change, providing examples from sites in Northern Mesopotamia. Lessons learned from studies of ancient agriculture are applied and used to consider issues of sustainability and the role that climate change played in collapse of the Akkadian Empire at the end of the 3rd Millennium B.C.
Co-sponsored by the Dickey Center for International Understanding
Save
Tracking ancient human migrations in the High Himalayas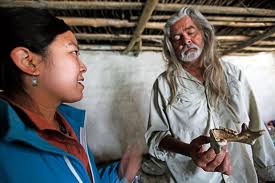 Mark Aldenderfer, Professor and Dean
School of Social Sciences, Humanities and Arts
University of California, Merced
March 31, 2014
001 Rockefeller Center
4:00 - 5:30 PM
Today, Upper Mustang, located in a high elevation valley in northern Nepal, seems remote and isolated. Closed to the world until the 1990s, Mustang is now home to a small but thriving Tibetan Buddhist community that was once part of a much larger world with connections westward into Central Asia and to the east into China and beyond via the famous Silk Road. Yet the origins of this community are very much unknown. The earliest inhabitants are variously described as Aryans, Mongolians, Tibetans, and others. Our research project, composed of a team of archaeologists, historians, bioarchaeologists, archaeological scientists, including specialists in the analysis of ancient DNA, along with a crack team of Alpinists and climbers, is recovering important new data that speak to the origins of the people of Upper Mustang and the ways in which the polity grew and changed over the past 3000 years.
This event is co-sponsored by the Asian and Middle Eastern Studies at Dartmouth, the Dartmouth Sustainability Project (DAWG), and the Hood Museum of Art